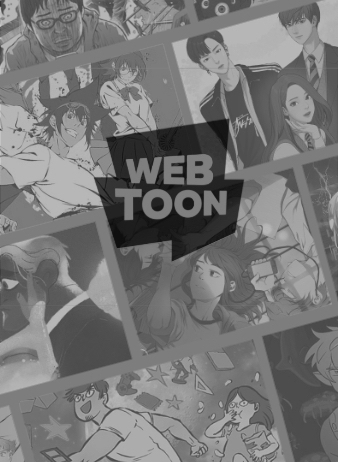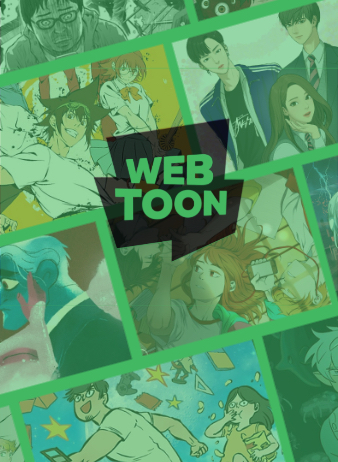 WEBTOON® is the world's largest digital comics platform, home to some of the biggest artists, IP, and fandoms in comics. With an average of 82+ million monthly active users, and WEBTOON adaptations on Netflix, HBO Max, and other screens around the world, WEBTOON's passionate fandoms are the new face of pop culture!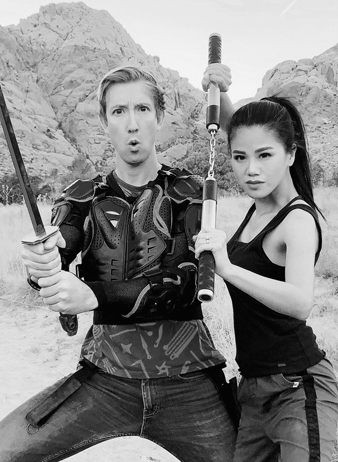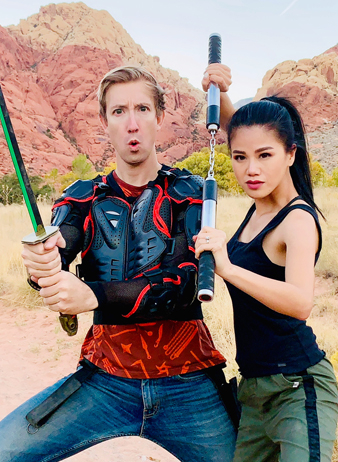 Leading creators Chad Wild Clay & Vy Qwaint's
Spy Ninjas
is the #1 most viewed YouTube story-driven media franchise, with 20 million subscribers and over 300 million new views every month.
Spy Ninjas
has a linear "StoryVerse" where a team of friends set out to save the world from the evil shadow network of hackers,
Project Zorgo
, which nefariously attempt to hack the internet and stir chaos as part of its secret master plan to control the world.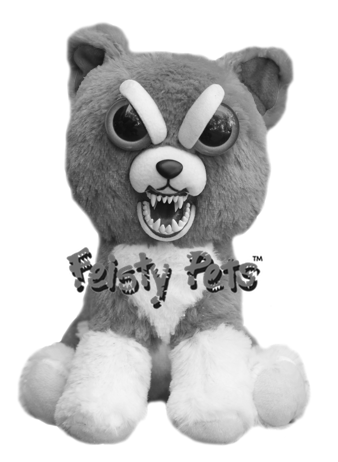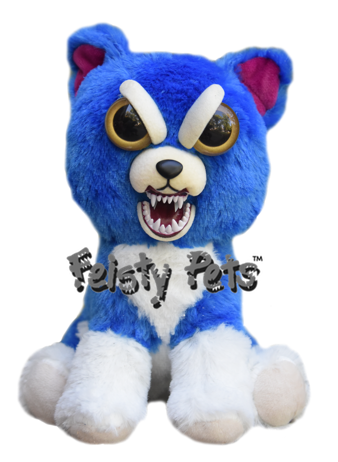 "Stuffed Attitude!" WMC's Feisty PetsTM have taken the world by storm. Original Feisty Pets change expression from cute to angry when the backs of their heads are squeezed. Choose from over 20 different animals including a dog, cat, monkey, and bear. New 2017 Feisty Pets can grin, stick their tongues out, or look like a doofus.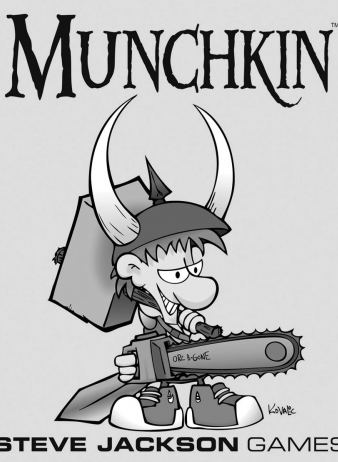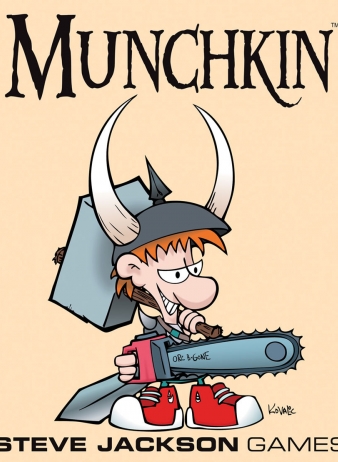 Written by Steve Jackson and illustrated by John Kovalic, Munchkin "captures the game play of a total dungeon adventure without all the stupid role-playing stuff."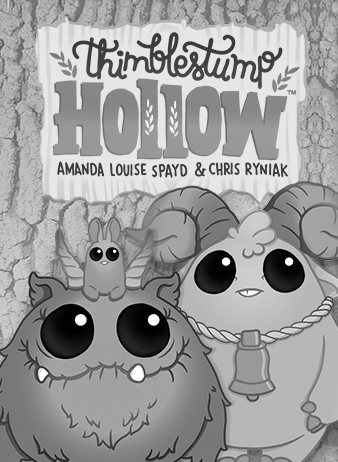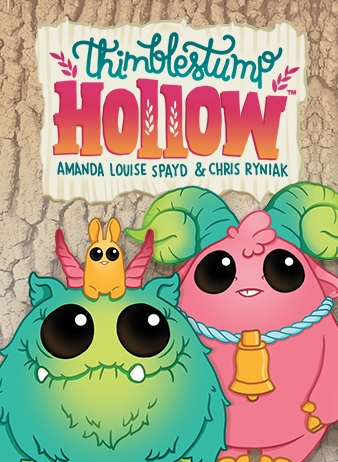 Thimblestump Hollow looks like any normal slice of the natural world - in fact, it may be in your own yard, at the end of your street, or in that forgotten corner by the grocery store where that patch of weeds is growing. The creatures of Thimblestump Hollow inhabit these places, asking us to pause for a second and consider what worlds could be just beyond our notice, if we would only stop and look.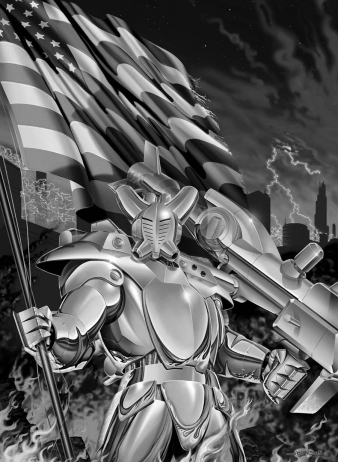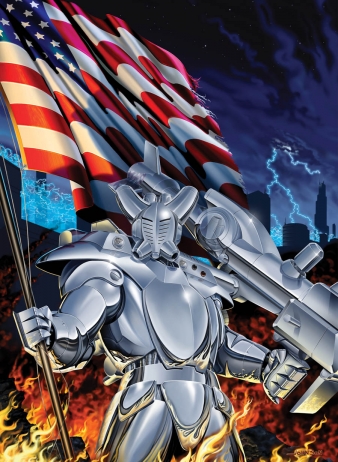 Rifts is a fascinating, pen and paper role-playing game that has delighted gamers for 20 years.
Company
About
Surge is an entertainment development company, which early-identifies intellectual property and grows brands into multi-platformed entertainment and product licensing programs. Through simultaneous merchandise licensing and entertainment production, we are able nurture brands while maintaining our central core value – continuous enhancement of the fan experience.
History
Surge was established in 1986 as one of the pioneers in developing a multi-media strategy (driver) approach to product licensing through the development and targeted marketing of unique and compelling entertainment. Throughout our history we have pioneered or challenged conventional practices by venturing into non-traditional areas that most would never conceive. An example of this was our discovery and licensing of an obscure comic book entitled "Teenage Mutant Ninja Turtles (TMNT)" which we un-equivocally are credited for its discovery, brand launch, marketing, and management and entertainment developer of. With over 600 licensees worldwide we grew the TMNT's into a global phenomena earning at its height over $1 Billion Dollars in licensing and entertainment revenue ultimately revolutionizing the industry. Founded by Mark Freedman who is a veteran licensing and entertainment agent, Surge continues to build brands, produce entertainment franchises and acts as a consultant for some of the worlds largest media companies.
Bios
Mark Freedman
President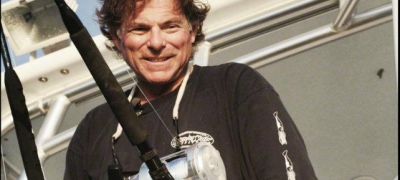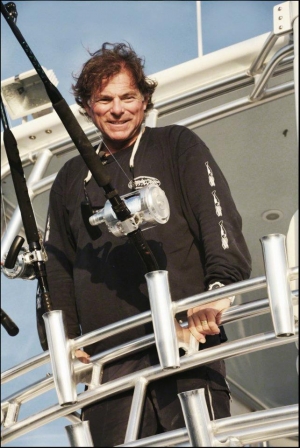 Mark has been one of the most successful independent licensing Agents and Television Producers in the industry. Most noted for his discovery and launch of the Teenage Mutant Ninja Turtles comic book property into TV, Film, Live Entertainment, and a global consumer products licensing business, Freedman was able to steer the "Turtles" franchise into a $3 billion dollar mega-brand success culminating in the sale of the IP to Viacom's Nickelodeon children's network in 2009.
Freedman, a consummate outdoor sports enthusiast has been producing reality based field sports television for NBC Sports Network with his hit series The Best & Worst of Tred Barta now in its 9th consecutive broadcast season.
Throughout his career Freedman has produced or managed children's animated TV series for ABC, CBS, NBC, Fox, syndicated content, as well as managed licensing rights for a diverse portfolio of content.


Elan Freedman
VP of Business Development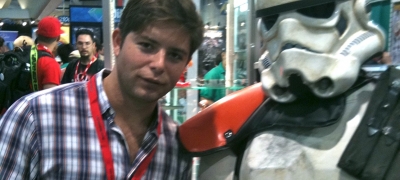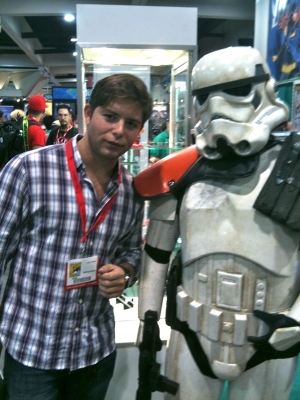 Elan Freedman, Surge's VP of Business Development works extensively in new media and the comic book space, identifying emerging content to expand into entertainment and licensed products. Born part of the "MTV Generation," Elan is fully in touch with kids, teens, and twentysomethings media preferences. Some of his work has led the company to represent the hit independent web comic Axe Cop which he launched into a collector card game series that is being distributed throughout North America and Europe, leading the brand into (soon to be broadcasted) animated TV and an online series, as well as merchandise. Elan also is credited with representing SkullKickers published by Image Comics, which is being launched in the collectable card game category and being developed for TV and film. Elan also has been at the forefront of digital content distribution and YouTube entertainment, working with Dick Figures, the hit on-line animated series produced by Six Point Harness and distributed by Mondo Media, which was quickly launched into nationwide retail and is expanding internationally.
A graduate of Emory University, Elan is an avid soccer player, is typically spotted with a milkshake in hand, and wishes he spent more time playing video games.